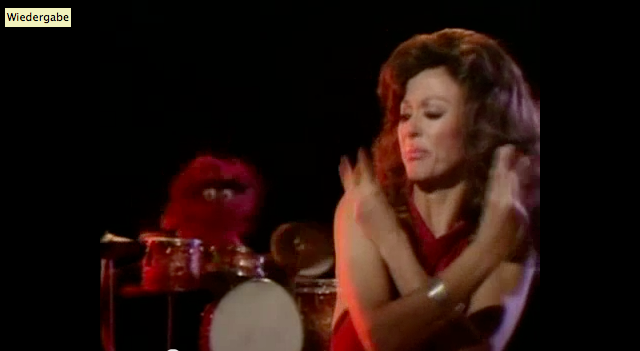 NOTES FROM THE HOLLOW/KREUZBERG (13)… PAM, PAM-PAPADAAAAAAM!!!
I lie in the grass with my eyes closed on the riverbank in front of the Urban Hospital, and enjoy the autumn sunshine. All around me: a soft babble of voices in roughly forty-seven languages. We Berliners, as well as the tourists, really cherish the sun. When it's there, we strip naked and lie motionless on the ground, for fear of scaring it away. And Berlin is always trying to make up for its squandered summer at the last minute. Last November I sat on the balcony in a T-shirt. Now it's September and summer is just getting started. And so I'm lying here, child- and work-free, on the turf between the Urban Hospital and the Landwehrkanal, communally enjoying the sunshine, and comfortably enveloped in the smoke of at least three people smoking weed within a few feet of me.
Papadaaaaaaaaaaam!!! There's a sudden screaming sound right next to my ear. PaaaaaapaDAAAAAAAMMM!!! People sit up all around me, but I play dead. If I had not lived here so long I would have bet, right along with those now sitting up, that one of the residents of the closed clinic of the Urban Hospital had wandered up onto the bank. That happens often enough. But no, I've known this noisy fella for as long as I've lived here–at least ten years. The man who so heartily screams at us would like to sell us some Indian flatbread. And although someone should probably ask him whether he'd do better to set up shop in the Urban, I have a different theory, which I find much more unpleasant. I believe that this borderline Indian has been trying for ten years to style himself with his noise as a "Berlin original", and in the process secure a place for himself in the travel guides, like the nearby Admiral Bridge, thus livening up his business. Clever idea, actually, but: I've figured out his intent, and I'm annoyed. Annoyed, in this case, means: I'd like to pull two giant gongs out of my bag and beat Mr. Papadaaaam over his head with a loud, rattling, contrapuntal PAMMPAAAMMM!!!*
* Anyone who can't visualize that so clearly, please click here for the Muppet Show episode in which Rita Moreno tries to sing "Fever", accompanied by an over-motivated Animal on the drums. That makes for a proper "Papadaaaaam!!!" And I can only say, the gal knows how to put a noisy fella in his place.