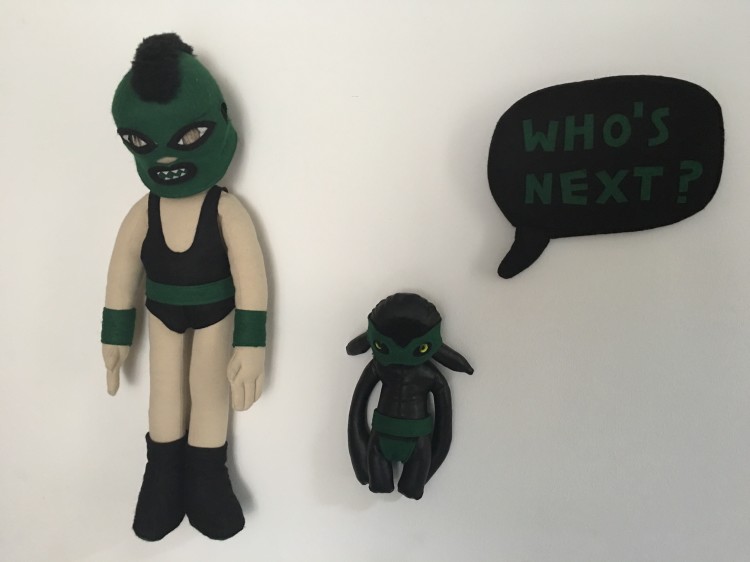 Studio: Overkandidelt and over the moon
(English below)
Falls ihr euch hin und wieder fragt , was ich so eigentlich so mache, beruflich:
Ab Montag gehe ich wieder ins Studio um neue Songs aufzunehmen! Davon gibt es schon erstaunlich viele, und sie rangeln mit ausgefahrenen Ellenbogen um Plätze auf einem imaginären zweiten Soloalbum– einen Abgabetermin oder ein Veröffentlichungsdatum gibt´s hingegen nicht. Daher werden wir es gemächlich angehen lassen – gemächlich wie in WEEEEHEEEEE!!! YEAH!!! YEEEEEHAAAAAW!!! Brrrrrrrrm! Brrrrrrrrrrrrrm! BRRRRMMMMMM!!!
Aber eben ohne Zeitdruck.
Viele von euch wissen schon, dass ich viele dieser Lieder durch glückliche Fügung zusammen mit einem meiner liebsten lebenden Songwriter schreiben durfte: dem wunderbaren Teitur Lassen. Alle Hintergründe (Ferne Inseln! Hunde! RocknRoll!) kann man hier nachlesen.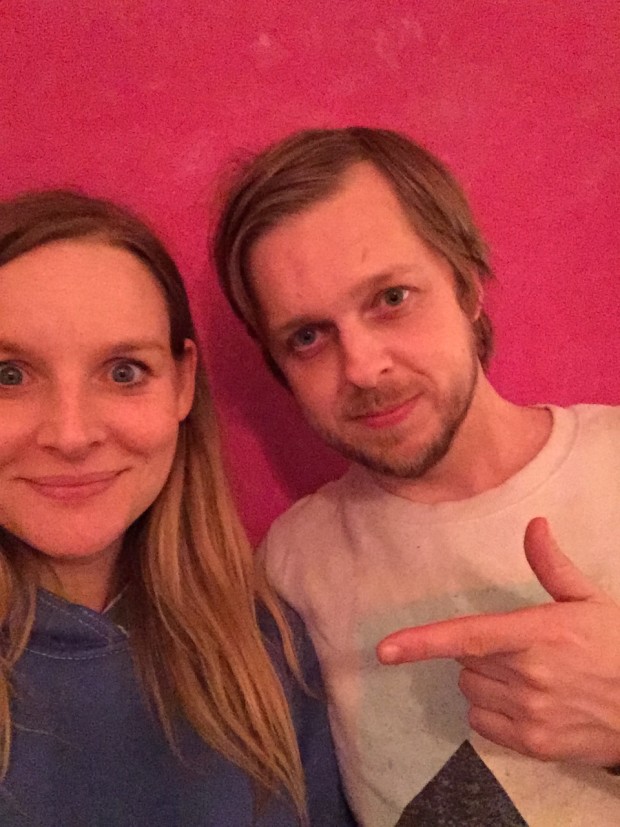 Nun hat sich das Glückliche noch glücklicher gefügt, und Teitur ist vor zwei Tagen tatsächlich mit Hund und Freundin in Berlin angekommen, um WÄHREND DER GANZEN PRODUKTION DABEI ZU SEIN.
Das ist überraschend und himmelsgeschenkig und stimmt mich sehr froh.
(*Kurz die Augen schließen und Zustand seeliger Verzückung in diese Lücke denken*)
……
Des Weiteren werden als Kernbesetzung ein paar der tollen Leute dabei sein, die ihr auf der "Ein leichtes Schwert" –Tour mit mir auf der Bühne gesehen haben könntet:
Jörg Holdinghausen: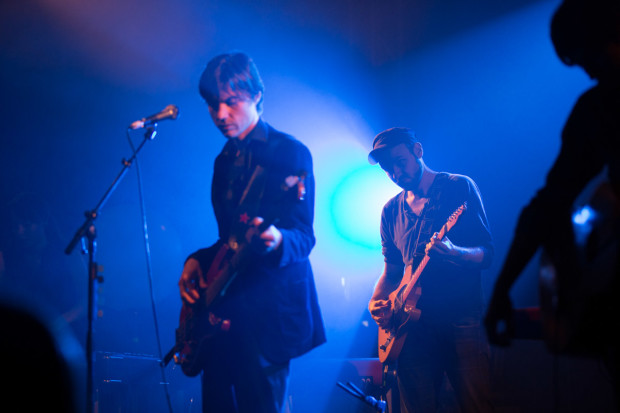 Hanno Stick: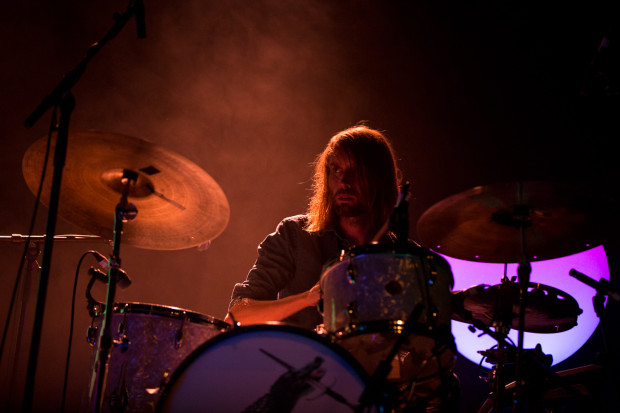 Und Alex Binder: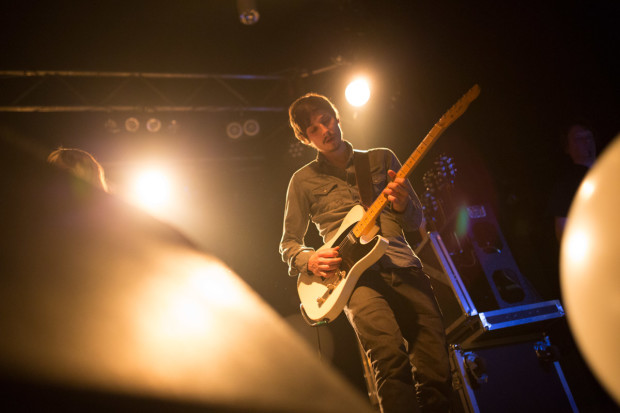 Irgendwann in naher Zukunft wird auch Martin Wenk zu uns stoßen und uns (mehr als) eins tuten – sein Expertisebereich (Trompete, Flügelhorn, French Horn und Euphonium) dürfte vorraussichtlich auf diesem Album eine prominente Rolle spielen, weil Teitur so tolle Bläser und Streicher arrangieren kann.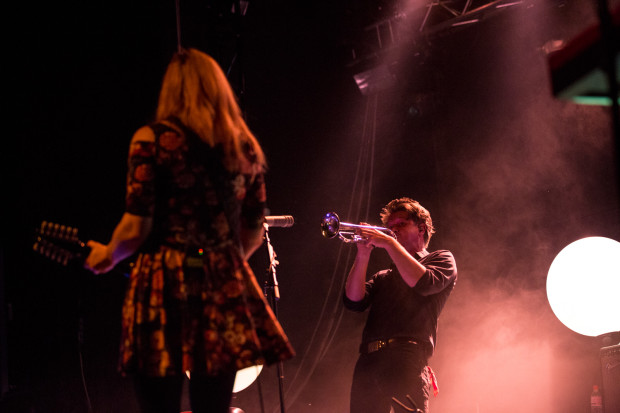 Und dann wäre da noch der Produzent. Den Job übernimmt dieser tolle Typ, mit dem ich verheiratet bin und mal in einer Band gespielt habe: the formidable Pola Roy.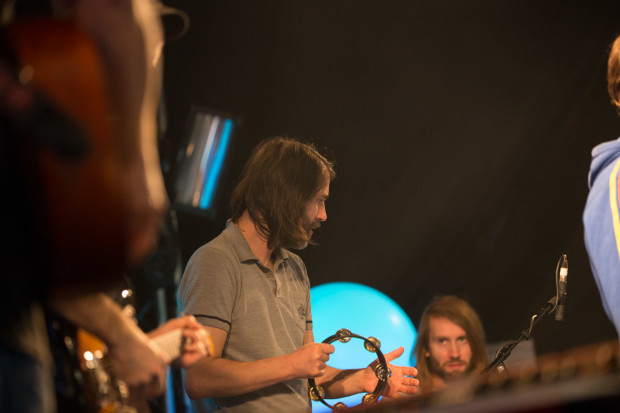 (Foto: zwei tolle Schlagzeuger, tatsächlich nicht die gleiche Person)
Und, als jüngster Zuwachs unserer Truppe: Jan Wagner, Polas ziemlich verblüffend toller Engineer und rechte Hand. An unseren Größenunterschieden müssen wir noch arbeiten, dann klappt das auch mit den gemeinsamen Fotos.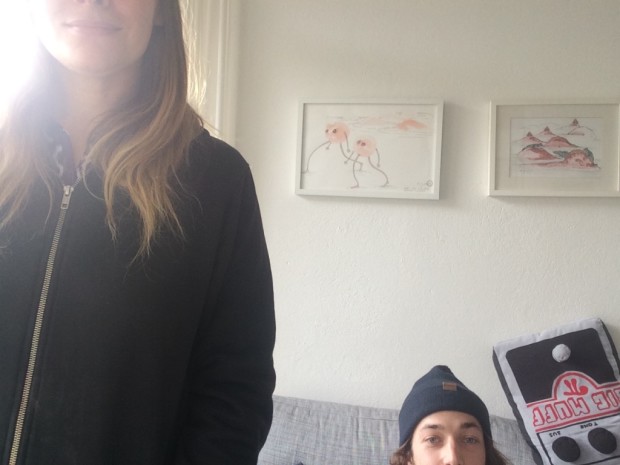 Falls ich überkandidelt klingen sollte: ICH KANDIDLE ÜBER!!! Das ist doch, wenn man was mit Zucker überzieht, und dann anzündet, oder?
Feurio:
Judith Holofernes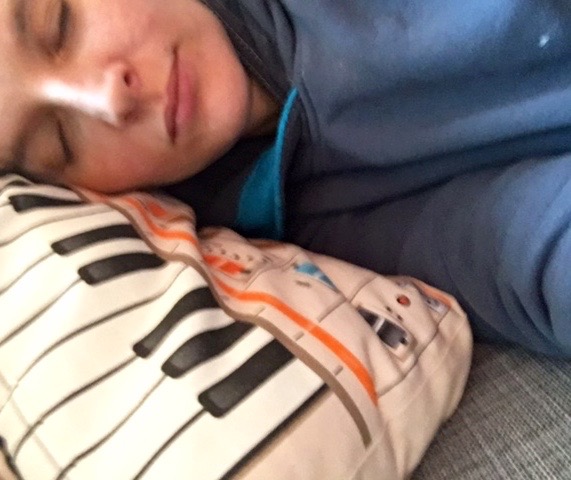 Foto: Schnell noch im Schlaf Keyboard spielen lernen. Nennt man "Immersionstechnik".
English:
Over the top and over the moon
In case you should be wondering what it is I do for a living, the days:
I´ll be back in the studio in a couple days to work on new songs! And there´s surprisingly many of them, given that I wrote a book and such, and they all have their elbows out competing for a front row seat. But we don´t have anybody breathing down our necks, so we´ll take it pretty easy. Would be stupid not to, because it´s our studio and taking our time does not make it a lot more expensive.
As a couple of you might know that by stroke of luck I got to write quite a few of those new songs together with one of my favorite living songwriters: the amazing Teitur Lassen. If you haven´t heard that lovely story (Far away slands! Dogs! RocknRoll!) you can read up on it here.
So now that same luck has decided to strike again: Teitur and his girlfriend (and said dog!) arrived in Berlin two days ago and will actually be living here for the WHOLE DURATION OF MY RECORDINGS!!!
That is surprising and a heaven-sent and it makes me very happy.
(*allow here for a short closing of the eyes and fill this blank with some pure bliss)
As raisins, eggs and sugar to that cake, quite a few of the lovely people you might have seen on stage with me for the "Leichtes Schwert" –Tour will be there in the studio with me.
Jörg Holdinghausen:
Hanno Stick:
… And Alex Binder
Sometime soon, my man Martin Wenk (who plays with Calexico (!!!) and Nada Surf (!!!) will be back from touring and supply us with a sweet serving of hooooorns. Which might play quite an important role in this enterprise, as Teitur just writes these outstanding, gorgeous horn/ string arrangements.
On the other side of the soundboard you will find that outstandingly handsome bearded guy that I have been married too for quite some time now and used to play in that band with. Yes. This is going to be produced by the formidable Pola Roy.
If I sound a little over –excited/ over the top it´s BECAUSE I AM. Over the top and over the moon.
Wheeeeeeeeeeeee!
Judith Holofernes