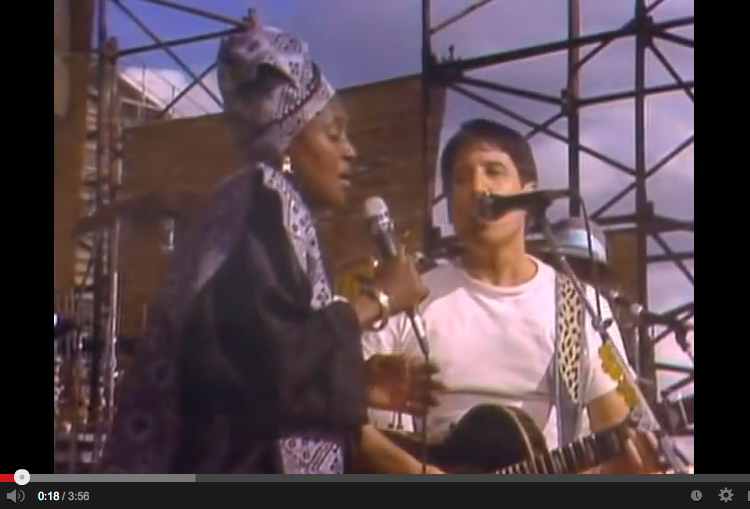 I'VE REASON TO BELIEVE WE WILL ALL BE RECEIVED IN…
GRACELAND … PAUL SIMON
(The nice people of the editorial office at Visions asked me to write a piece about my "Favorite Album of All Time." After around three months of tearing my hair out I have come to a consensus with myself on this record. The beautiful thing: here on the blog I can supplement the text with a lovely, evangelistic Youtube playlist.)
My mother bought Graceland the year it came out, 1986, I was ten years old and carried away. Before I could name it, I fell in love with Paul Simon's diffident, subtle singing, his understatement, his impossibly light groove. But mostly I was struck by the love and the fragility in his voice. Paul Simon may (also) occasionally have been–as many people warn–an asshole, but his voice is one of those that convey pure love.
The enthusiasm for Simon's absurdist, heartbreaking and hilarious lyrics would come only years later, made possible by a knowledge of English that I developed for that express purpose.
The album was celebrated and reviled–people argued that Simon had broken the cultural embargo on South Africa–and there were nasty rumors of unfair copyright distribution arrangements that put the African artists at a disadvantage.
I, at the age of ten, decided that such profound, light, uplifting music must trump all doubts. In the coming years I was to become a butt-wiggling, hooting prime example in miniature of how music can open borders, when you let it.
Graceland established my enduring enthusiasm for African music–but my heart races most where African, American and French tradition meets: in the southern states, with Delta Blues, Cajun and Zydeco. "That was your mother", a silly, bouncy, bittersweet little Cajun song about the love of grown-up people, is secretly my favorite song on the record to this day.
And here I've put together a Youtube playlist with live appearances by Paul Simon during the Graceland years: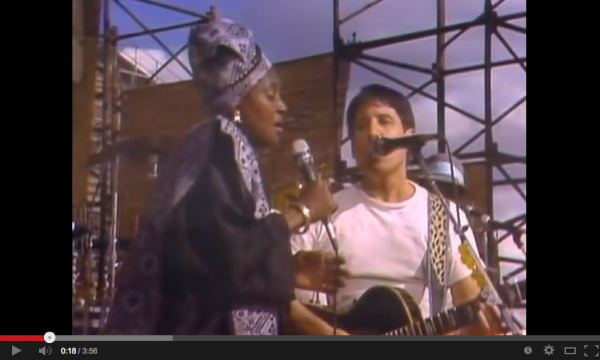 "There is a girl in New York City
Who calls herself the human trampoline
And sometimes when I'm falling, flying
Or tumbling in turmoil I say
Whoa so this is what she means
She means we're bouncing into Graceland
And I see losing love
Is like a window in your heart
Everybody sees you're blown apart
Everybody feels the wind blow
In Graceland, in Graceland"