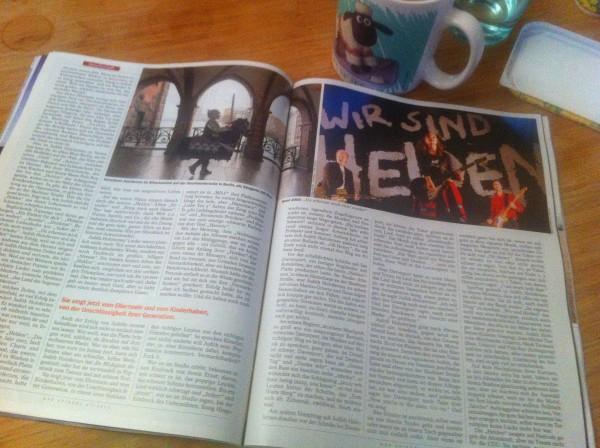 THE HORSE IN THE MIRROR
What strikes you on viewing this tableau? Yes, I drink my coffee out of a "Shaun the Sheep" cup. And:
I'm in Der Spiegel! And at a dizzying length at that–five pages. Ullrich Fichtner followed me far and wide in the last few months, in the studio and during production of my second video (not the one with the boink, see below, but rather a second with a horse, see the photo), and aside from that he researched the Helden-history like a bloodhound on a scent, we had a few well-rested conversations–and then he wrote this lovely article, which I'd like to warmly recommend to you.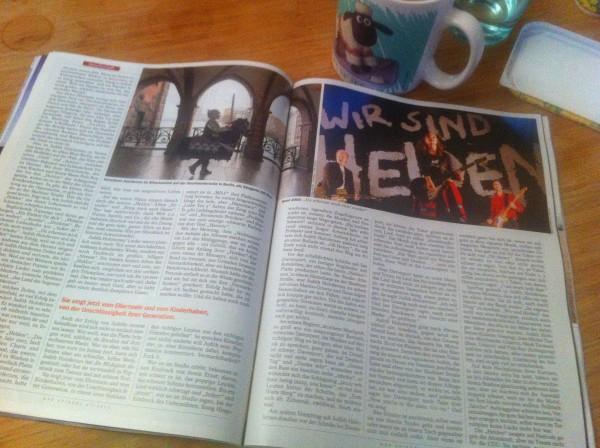 Have a good time!
Judith