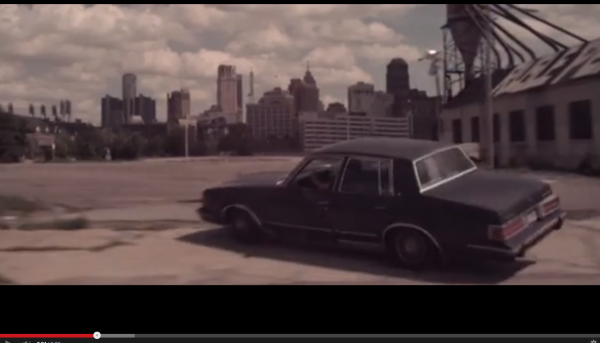 GLOOOOOOOORIA! G! L! O! R! I! A!
Could Mark (Tavassol) and Klaas (the Heufer-Umlauf boy) have named their joint project after the title of my favorite Patti Smith song (yes, I know, that's by another band)? More likely, it's the Hamburg pub where we Helden also scarfed down the occasional breakfast.
In any case the pair, who have been kicking around for five years, now have well and truly made a record! And the first video from it is out today, and it's beautifully done as well as disturbing, because: that's no zombie-movie-set, it's America, specifically Detroit. As it looks all the time. Eeewwww. Creepy.
Not at all creepy, but rather very beautiful: the music. And all those now saying they already knew that Klaas sang like this have earned a "Yeah, right" as well as an "Aber klar doch."